Professional
Remote
Part-time possible
Flexible hours
up to 30 days of vacation
Vice President Strategic Accounts & Partnerships (m/w/d) | remote (Home-Office)
Emsdetten, Dortmund, Münster, and Bielefeld

Please apply here on "OFFICErheinland.de" with the "Apply Now" link/button at the top right.

We are Unite.
At Unite we connect the economy for sustainable business. Our pioneering B2B platform brings buyers and sellers together for mutual benefit. We offer digital solutions that enable effortless sourcing, buying and selling, transacting, and collaborating. We transform B2B commerce and strengthen local economies – by adding and sharing value. Built on Mercateo's prominent spot-buying expertise and history, which began in 2000, we've got strong foundations: fair competition, trusted partnerships and European data sovereignty. "For better business and a better world."
Would you like to become a part of Unite?
Our headquarters are located in Leipzig, Germany. We are active in 15 European countries. More than 700 people work for Unite – both at its physical Unite offices and remotely. In 2021, Unite achieved a turnover of €406m. For more information, explore our Newsroom.
Become part of Europe's leading B2B platform as a
Vice President Strategic Accounts & Partnerships (m/w/d) | remote
As the VP Strategic Accounts & Partnerships, your main objectives with your teams are to acquire, maintain and develop global accounts for all 3 audiences (global buying organisation, global selling organisation and global partner organisations) to support our 14 markets in growing their revenues as well as contribute to the innovation and co-factoring effort together with our product team.

You lead 4 teams of Global Key Account Managers & Consultants, each led by a manager reporting to you. You report directly to the executive Board Member in charge of Marketing, Sales & Customer Success.
Your role
True responsibility: You lead, guide and manage a team of 15-20 people, including 4 managers to meet business goals

Shape our growth: You set-up a global multi-audience sales organisation towards our strategic accounts fostering cross-team collaboration, establishing account planning and forecasting as key performance indicators 
Holistic thinking: You develop and implement plans for increasing sales in specific markets or verticals including performance management
Advise and inspire:You manage relationships with key clients and key technology partners to support our high growth in Gross Merchandise Volume and Net Revenues
Anticipate the future: You monitor industry trends to identify new opportunities or risks in the marketplace and provide regular pipeline forecasts and reporting
Engage stakeholders: You collaborate with other departments such as marketing, market owners and product teams to ensure that the company's strategic objectives are met
Your qualifications
Key Account Sales experience: You have at least 10 years of experience and a proven track record in a multi-national sales organisation within a service industry environment
Technology landscape: You are familiar with technology solutions providers and how to leverage technological partnerships to support growth
Leadership: You inspire and empower your team to perform at their best, you are known to "walk the talk" and give clear directions, monitor results and foster a learning culture
Strong background: You are experienced in winning and delivering B2B contracts in an international environment and driving improvement in key financial metrics such as revenue growth, GM growth & DSO improvement
Results-oriented networker: You demonstrate great negotiating skills, a strong ability to build relationships and strong presentation skills
Language skills: You bring excellent verbal and written communication skills in English and ideally another core European language
Modern working style: You have the choice of work location within Europe and you are willing to travel to our customers or to our locations across Europe (approx. 30%)
What you can expect from us
An exciting, fast-paced job at Europe's trusted B2B platform, where we connect the economy for sustainable business
An attractive fixed salary and good working conditions in a successful company
A fair and open corporate culture, with experienced, engaged managers and friendly, helpful colleagues
A flexible and forward-thinking approach, including remote working and personal autonomy
Opportunities to develop your skills, build a career and grow within the company
An organization that supports your personal goals, commitments and responsibilities
Mercateo, Unite, E-COMMERCE, ecommerce, Digital, solution, solution sales, Consultant, Consulting, Procurement, OFFICErheinland.de, Empfehlungsbund
Open to applicants from the following countries for full remote employment:
Germany
Brief profile of Unite
Wir bei Unite vernetzen die Wirtschaft für nachhaltiges Business. Unsere wegweisende B2B-Plattform vereint Einkäufer und Anbieter zu gegenseitigem Nutzen. Unsere digitalen Lösungen machen Beschaffung, Einkauf und Vertrieb, Abwicklung und Zusammenarbeit einfach und effizient. Mit unserer Erfahrung und Expertise gestalten wir den B2B-Handel neu und stärken die regionale Wirtschaft. Unser Hauptsitz befindet sich in Leipzig. Insgesamt arbeiten mehr als 700 Menschen in 15 Ländern für Unite. Im Jahr 2021 erzielte unser Unternehmen einen Umsatz von 406Millionen Euro. 
Bei Unite laden wir dich ein, dich vom ersten Tag an aktiv einzubringen! Wir bieten viel Gestaltungsspielraum sowie eine transparente und faire Unternehmenskultur. Dank flacher Hierarchien und freundlicher, hilfsbereiter Kollegen fühlen sich sowohl Experten als auch Berufseinsteiger von Anfang an bei uns wohl. Eine familienfreundliche Work-Life-Balance ist bei Unite eine Selbstverständlichkeit. Komm zu Unite und entdecke die spannenden Möglichkeiten, die wir als führende B2B-Plattform für dich bereithalten.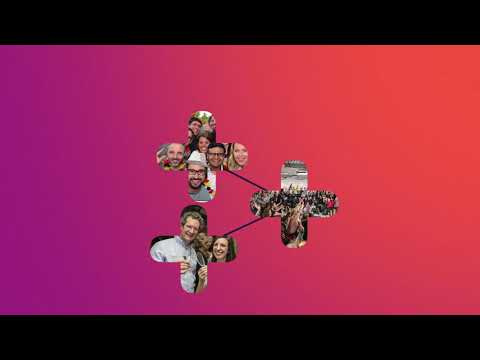 Spheres of competence
apprenticeshipcorporate communicationscomplainmanagementexpertstudiesassistancetraineeStaffgraphicdesignconsultingEinkaufhead ofhumanresourcesmanagementsalesmarketingproductmanagementlawprojectmanagementcostumerconsultingSAP
Job
Traineeships and apprenticeships

Working Student • Remote
6 days ago

Working Student • Remote
7 days ago

Working Student • Remote
4 days ago
Publication date: 22-03-2023