Professional
Köln
Learning Experience Designer
Köln

Please apply here on "OFFICErheinland.de" with the "Apply Now" link/button at the top right.

Job Function
Human Resources
Warum SoftwareONE?
Tired of creating courses that no one uses? Sick of working in a silo? Hungry to make a real difference? So are we!
Do you
...love creating learning experiences which are innovative, boundary pushing and engaging?
...create courses by asking what problem it might solve for?
...smile whilst reading this?
Then it is YOU we are looking for to fill our position of Learning Experience Designer!
We are looking for a talented, technically savvy, and creative Learning Experience Designer to support the SoftwareONE Academy's global team in enhancing, iterating and building our curriculum. The aim of the SoftwareONE Academy is to provide opportunities for people who want to pursue a career in a global technology services organisation, with a particular focus on young people entering the job market for the first time. The SoftwareONE Academy provides learning initiatives and solutions that prepare candidates with no previous experience for career success. Our content contains both technical and soft skills, and combines self-directed, group learning and instructor-led learning opportunities.  #LI-TAM
Das Aufgabengebiet
You will deliver learning solutions based on the needs of the business. This involves a combination of content curation, collation and creation with a focus on crafting engaging learning experiences for the novice learner. 
Ideally you will be comfortable working on multiple projects in a fast-paced, high-energy environment. You should be an adult learning expert who is creative, analytical, and customer focused. Our unique company culture offers countless opportunities for highly engaged people going above and beyond. Thus you needs to be aligned with our core values and combine expertise and engagement. 
Some of your responsibilities include:
Write, curate and manage the development of engaging and effective content aimed at grassroots talent and graduates entering the workplace for the first time.
Work with key stakeholders and subject matter experts across SoftwareONE to understand the training needs and planned business outcomes and to transfer expert knowledge to high-quality learning content
Create learning experiences to support role-based competency models and curriculum requirements
Use project management tools and skills to contribute to and make content development projects successful
Contribute to the development and implementation of content design templates
Create learning experiences, applying adult learning principles and systematic instructional design, to best fit the needs of the learner
Apply tested instructional design theories, practice, and methods
Participate in measuring learner performance and the effectiveness of learning materials
Work closely with Academy Managers and SMEs to ensure existing learning content remains relevant to the changing business needs and outcomes of SoftwareONE
Kenntnisse und Fähigkeiten
Education and Main competencies: 
You have a BS or MA degree in instructional design, educational technology or similar
You are familiar with online, classroom, virtual instructor-led training and blended learning content approaches
You are a fluent English Speaker
You thrive in a rapidly changing environment, you are able to deal well with ambiguity and uncertainty
You are creative and innovative, self-driven and passionate and you have a customer-focused attitude
Experience: 
Experience in the technical/professional services industry learning & development domain
3+ years of experience designing and creating training materials for adult audiences
3+ years of experience developing learning materials (such as job aids; instructor-led training; facilitator guides; online tutorials; etc.) for the purposes of adult learning
3+ years experience in an eLearning/instructional design role
Experience in the use of authoring tools such as Rise, Word, etc.
Familiarity with more specialized authoring tools such as Storyline and Captivate is desirable
Das haben wir zu bieten
What we have to offer you 
The possibilities to change a change for many people
Obviously the best team ever
Lived corporate values for an appreciative and supportive working atmosphere 
Flexible working hours
Quarterly bonus scheme
Modern technical equipment for flexible and location-independent working 
An employee share and recommendation program
Depending on the country you are located, additional benefits might apply 
Interessiert?
Get in touch with Tamara Czech on LinkedIn if you have any questions. Otherwise uploading your CV on this position is perfect, we will get in touch with you soon.
We are looking forward to get to know you!
human resources, Englisch, Designer, OFFICErheinland.de, Empfehlungsbund
This Job resp. positions as 'Learning Experience Designer' is vacant in following addresses: 51063 Köln in Nordrhein-Westfalen.
Brief profile of SoftwareONE Deutschland GmbH
SoftwareONE mit Sitz in der Schweiz ist ein führender globaler Anbieter von End-to-End Software- und Cloud-Technologielösungen. Mit Kompetenzen entlang der gesamten Wertschöpfungskette ermöglichen wir es unseren Kunden, ihre kommerziellen, technologischen und digitalen Strategien ganzheitlich zu entwickeln und umzusetzen. Wir unterstützen bei der Modernisierung von Anwendungen und der Migration geschäftskritischer Workloads in Public Clouds und verwalten und optimieren gleichzeitig die zugehörigen Software- und Cloud-Bestände sowie deren Lizenzierung. Unsere Angebote sind über die eigenentwickelte digitale Plattform PyraCloud verbunden, die Kunden datenbasierte Informationen zur Verfügung stellt.
Mit rund 8'300 Mitarbeitenden und Vertriebs- und Dienstleistungskapazitäten in 90 Ländern bieten wir rund 65'000 Geschäftskunden Software- und Cloud-Lösungen von mehr als 7'500 Herstellern. Die Aktien von SoftwareONE (SWON) sind an der SIX Swiss Exchange notiert.
Unsere Mitarbeiter:innen sind unser größtes Kapital!
Deshalb unterstützen wir unsere Kolleg:innen, investieren in ihre Weiterbildung und fördern ihre professionelle Entwicklung. Work-Life-Harmony ist für uns ein zentrales Thema –wir streben nach einer optimalen Verknüpfung beider.
Unsere Core Values bilden unsere DNA - daher sollte sich jede/r Mitarbeiter:in auch mit diesen identifizieren können. Mitarbeiter:in der SoftwareONE sind bereit, die Extrameile zu gehen und unsere Zukunft intelligent und engagiert mitzugestalten. Denn wir stehen nie still auf der Suche nach den besten Lösungen und innovativsten Dienstleistungen. Wir konzentrieren uns jetzt und in Zukunft auf ein gemeinsames Ziel: Wir machen für unsere Kunden den Unterschied!
Und wir wachsen stetig. Daher freuen uns über neue Kolleg:innen in u.a. folgenden Bereichen: IT (Cloud, Engineering, Softwareentwicklung, Product Mangement, Agile Coaching...), Finance, Marketing, HR, Legal und Sales.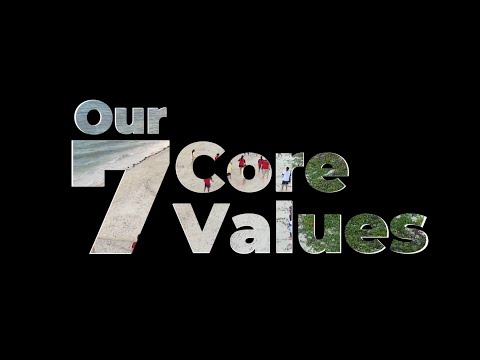 Publication date: 25-06-2022